What is the UKCA marking?
Following the UK's departure from the European Union, a new period of marking began on 1 January 2021 for products to be placed on the UK (England, Wales and Scotland) market. This includes most products that bear the CE marking. NB! There are separate requirements for Northern Ireland, where the UKCA marking is not sufficient. UKNI or CE marking requirements must be followed.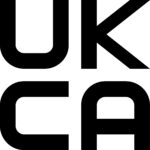 the new marking scheme entered into force on 1 January 2021, companies will be given until 31 December 2022 to adapt to the new requirements. Until then, the CE marking is valid / accepted.
From 1 January 2023, UKCA marking will be mandatory for all relevant new and existing products placed on the UK market.
The UKCA marking replaces the CE marking for all applicable products placed on the UK market.
Why is the UKCA marking necessary?
If you want to sell your products in the UK market after the end of the transitional period (31 December 2022), you will need the UKCA marking to access this market.